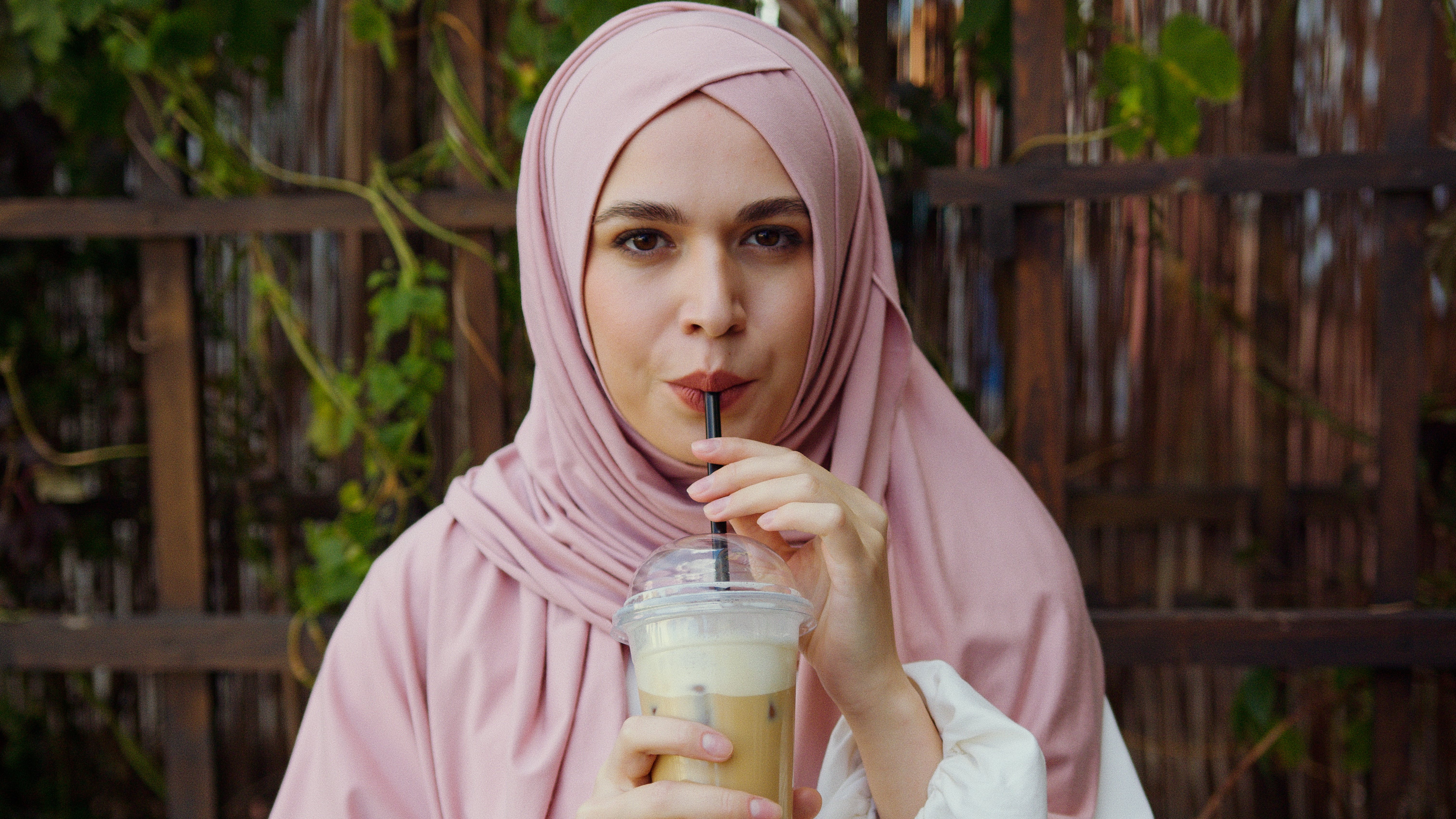 Cruise reflections around the world
As a certified travel agent for four decades, international airline employee, researcher, writer, teacher, and photographer, travel, whether for business or pleasure, has always been an important and integral part of my life. Some 400 trips to all parts of the world, by road, rail, sea and air, involved destinations both mundane and exotic. This article focuses on my cruises and voyages around the world.
My lifetime cruise program, which spanned the 18-year period from 1991 to 2009, involved 27 voyages on 24 ships operated by 11 cruise lines to 17 regions, 49 countries, and 114 ports of call. During 205 days at sea I sailed almost 60,000 nautical miles. The trips themselves have been subdivided into geographic regions.
The East Coast of the United States, for example, was covered with itineraries from both north and south.
The first, with Holland America's Rotterdam, departed from New York on a ten-day cruise that took him to Rhode Island, Massachusetts, and Maine, and then to Canada, specifically Noa Scotia, Prince Edward Island, and Quebec, sailing the St Lawrence River to Quebec City and Montreal. The second, with Norwegian Cruise Line's Norwegian Dawn, followed the east coast on its seven-day voyage to Orlando and Miami in Florida, then changed course further east to Nassau and Freeport in the Bahamas, before returning to your port. -u-origin.
The west coast was also completely covered by sea. Royal Caribbean's Radiance of the Seas, for example, made its way from San Diego to Vancouver, with ports of call in San Francisco and Astoria, Oregon, before sailing in Canadian waters to British Columbia, while Princess Cruise Line undertook its seven-day Alaska Inside Passage itinerary from Vancouver to Juneau, Skagway, Yakutat Bay and Sitka.
Hawaii in the Pacific was covered with a circuit of several islands on Norwegian Star, specifically Oahu, the Big Island of Hawaii, Maui and Kuai, before assuming a course south to the roughly equivalent of the equator, three degrees north latitude . Fanning Island's location in the Republic of Kiribati, your mandatory foreign port of call.
Aside from the Bahamas, Bermuda counted as an Atlantic island destination, in this case, on Carnival's Pride for a seven-day sailing that included three nights in port for daily sightseeing tours of an equal number of island areas. British.
Three Caribbean island cruises, one to the east and two to the south of the Caribbean, provided considerable coverage there.
The first, with the Grand Princess, departed from Port Everglades in Ft. Lauderdale and touched bases on St. Thomas, St. Maarten and Princess Cays, her private island.
The second, with Celebrity's Constellation, sailed from San Juan and traveled to the Dominican Republic, Barbados, Grenada, Antigua and Santo Tomas.
The third, with the Caribbean Princess, again originated in San Juan, but sailed to Aruba, Bonaire, Grenada, Dominica and, for the third time, to St. Thomas.
Two Mexican itineraries included a single day from San Diego to Ensenada on Starlite Cruise Line's Pacific Star, and the more traditional week-long Sea Princess, in this case from Los Angeles to Mexico's Riviera destinations. Puerto Vallarta, Mazatlan and Cabo San Lucas, reminiscent of the weekly show on the television series The Love Boat, which sparked considerable interest in cruising.
South America was circumnavigated with three 14-day voyages.
The first, on the Royal Princess, departed from Ft. Lauderdale and headed for St. Barthelemy, St. Lucia and Barbados in the Caribbean, before venturing to Devil's Island in French Guiana, crossing the equator and entering the Amazon River in Brazil to Santana, Santarem, Boca da Valeria, Parintins and Manaus, covering 3,236 miles.
The second, originating in Buenos Aires, Argentina, and operated by Celebrity's Infinity, eventually made its way around the tip of the continent at Cape Horn, which provided northern access to Darwin's famous Beagle Channel and southern entrance to the Passage of Drake. Her ports of call included Montevideo in Uruguay, Puerto Madryn in Argentina, Port Stanley in the Falkland Islands, Ushuaia in Argentina, and Punta Arenas in Chile. Continuing her journey up the west coast, she crossed the Strait of Magellan and the Chilean fjords, offering a close inspection of the Skua Glacier, before sailing to Puerto Montt and ending in Valparaíso, both in Chile, completing a 4,070-mile cruise.
The third, of equal duration and on the same ship some two years later, departed from Valparaíso, but called at La Serena and Arica, both in Chile, before continuing on to Callao, Peru, and Manta, Ecuador, in the process crossing the Ecuador. An eastward transit through the Panama Canal took it through the Miraflores Locks, Gatun Lake, the Gaillard Cut, and the Gatun Locks, during which time it was subject to an 85-foot change in sea level. Water. The last four days of his trip took him to Cartagena, Colombia; Montego Bay, Jamaica; and Ft. Lauderdale, her terminus, completing a 4,505-mile journey.
An earlier partial crossing of the Panama Canal, on the Coral Princess, also departed from Ft. Lauderdale, but called at Ocho Rios and Grand Cayman in the Caribbean, Limon in Costa Rica and Cozumel in Mexico. It only entered the Gatun Locks and doubled the lake of the same name.
Off the west coast of South America, specifically Ecuador, a five-day, four-night Galapagos Islands cruise on the smaller Corinthian involved calls at San Cristóbal, Tower, Bartolomé, Santiago, Santa Fe and Santa Crux, her two daily shore expeditions that require a barefoot plunge into the warm, clear water from dinghies and a subsequent walk and wade down the beach to the bridge.
The North American and European continents were connected with three transatlantic crossings between New York and Southampton on Cunard's famed Queen Elizabeth 2 and Queen Mary 2 ocean liners, one heading east and the other two heading west for the ultimate in travel opulence . They all passed the Statue of Liberty, entered Newfoundland's hectic Grand Banks, and sailed up the Solent to Southampton, sometimes in reverse order, depending on the journey; address.
Europe was extensively covered by cruisers from north to south.
A circumnavigation of the British Isles on the Golden Princess, for example, proceeded from Southampton to Dublin in Ireland, Hollyhead in Wales, Belfast in Northern Ireland, Greenock in Scotland, Kirkwall in the Orkney Islands, South Queensferry, serving Edinburgh in Scotland. and back to Southampton, England.
The Norwegian fjords were accessed, on Celebrity's Century, via Olden, Flam, Alesund and Bergen, an itinerary that included the impressive North Fjord, the Jostedal glacier, the largest in Europe, and the Sognefjorden, the longest from the continent, after a departure from Amsterdam.
An excerpt from my Cruise Log captured the experience.
"The Century left the Sognefjorden, once again turning north and doubling the North Sea throughout the night. Approaching Alesund, her third port of call during the early hours of the morning, she berthed starboard in Silver Harbor mirror-like at 0730 between the low, deep green hills on his left side, over which hovered dirty-white clouds, like an ethereal mist, and the gabled, turreted Norwegian townhouses of the city on his right , characterized the architecture of the area. It boasted Mount Aksla, which towered prominently above it."
Scandinavia was also covered with a cruise from Copenhagen on the Crown Princess, calling at Nyshaven in Sweden and Helsinki in Finland, before continuing on to St Petersburg in Russia. Although she docked in Oslo, Norway, at the end of her voyage, she returned via the Baltic states of Estonia and Poland.
An Iberian sailing from Southampton on the Sea Princess paralleled the west coast of Europe after docking at the island of Guernsey, then headed for La Rochelle in France and Vigo in Spain.
The eastern and western sides of the Mediterranean were also covered by cruisers.
The first, on Royal Caribbean's Splendor of the Seas, sailed from Barcelona and touched bases in Marseille and Nice in France, Monaco and Florence, Pisa, Capri and Sorrento in Italy.
The latter, with Celebrity's Galaxy, sailed to Greece and Turkey, and the Greek islands of Santorini and Mykonos from Rome.
Ultimately, a 3,374-mile voyage on the Costa Fortuna involved ports of call in Barcelona before continuing across the Strait of Gibraltar, bridging the European and African continents, to Casablanca in Morocco, where it then rounded the South Atlantic to Santa Cruz. in Tenerife in the Canary Islands and Funchal in Madeira. Her return brought him to Malaga on Spain's sunny Costa del Sol.
These cruises and voyages offered new approaches to the destinations already visited, along with many new ones. Like self-contained floating cities, her megaships, sometimes housing populations of 7,000 passengers and crew members, brought multicolored sunsets, tranquility to the soul, and islands, cities, and countries that appeared outside my cabin window or balcony almost every day. the days. Morning. During the days at sea, I took advantage of a hundred lectures and courses, as many live performances at night, and as many shore excursions when in port. The myriad buffets and sit-down meals are almost unfathomable, but three examples have been cited.
"Breakfast at the King and I Dining on Splendor of the Seas included orange juice, fried eggs, bacon, roasted tomatoes, golden potatoes and croissants."
"Afternoon tea, on the Queen Mary 2, was a British tradition and a delightful intermittence between lunch and dinner served on all Cunard crossings. Today it was served in the Queen's Room, which was the drawing room of largest ballroom at sea with a vaulted ceiling, two crystal chandeliers, a blue and gold velvet curtain over the orchestra stage, a 1,225-square-foot dance floor, a live harpist, and small round tables, consisted of egg, ham and cheese, cucumber, tomato, beef and seafood sandwiches, scones with cream and jam, and strawberry cream tarts".
"Dinner was served at Infinity's SS United States restaurant just after exiting the Panama Canal, an elegant dining venue inspired by the SS United States ocean liner with an actual etched glass panel from the ship, formally ornate tables and eye-opening windows. "Menu Exceptionel," a six-course tasting of his signature dishes, included Riesling white wine from Germany; chicken roll with sun-dried tomatoes and pine nuts; a light and creamy tomato, red pepper and mozzarella soup with pesto; a soup twice-baked goat cheese soufflé served with red pepper coulis and triangle of toasted olives, granite passion fruit and white rum, grilled sea bass fillet served with sun-dried tomatoes, fresh herbs, pistachio and olive oil over grilled Mediterranean vegetables; a selection of cheeses with walnut bread, celery, apple slices, walnuts and grapes; chocolate soufflé with vanilla Worcestershire sauce; coffee and petit four's